Traveling eastwards along the coastal road, we come to Messlnia, a province whose capital is Kalamata, a thriving commercial town with some 40,000 inhabitants. The road southwest of Kalamata leads to Pilos ( 51 km ), a charming seaside town, known also as Navarino. It is the site of the famous naval battle during the Greek War of Independence when the combined fleets of Russia, England, and France destroyed the Turkish-Egyptian fleet.
When talking about the Peloponnese peninsula, Kalamata is one of the most popular cities in that part of Greece. The only town that is more popular on the tourist map is Patras, southern of the Kalamata. The whole region is about 15.490 square kilometers in range.
Messenia is separated into 6 regions. Some of them have the entrance to the sea, but few of them are on the mainland. Through the city runs Nedonas river. The part where people live of their land the most popular things about this place are Kalamatianos dance and Kalamata olives. From that only one can conclude that here are made the Best Olive Oil in almost the whole Greece.
Kalamata olives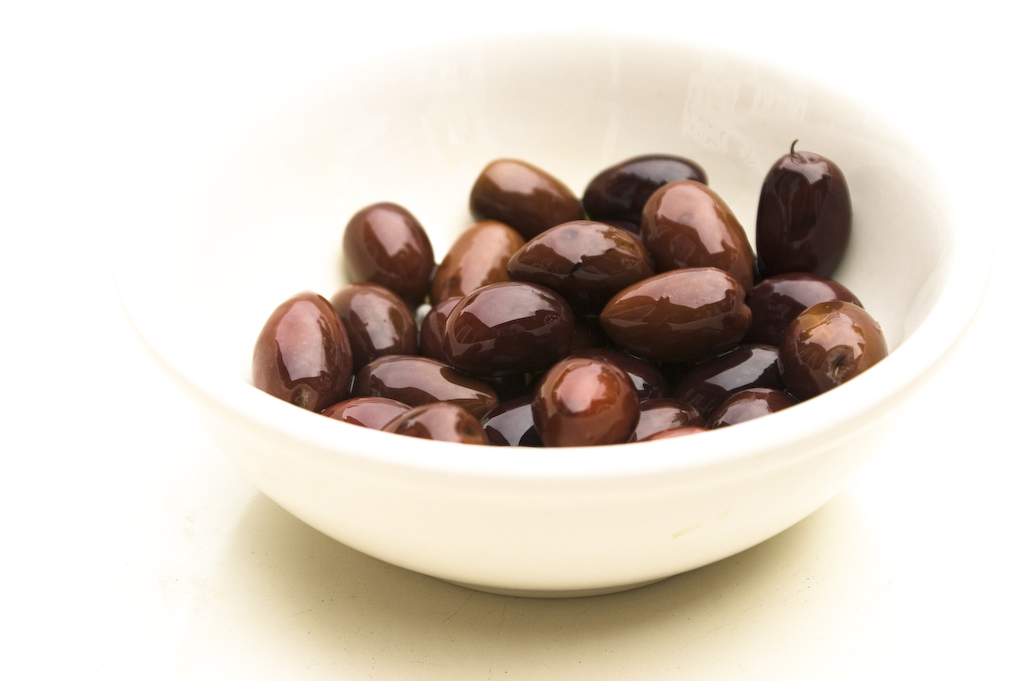 The Kalamata olive is a large, dark purple olive with a smooth, meaty texture, named after the city of Kalamata in the southern Peloponnese, Greece. Often used as table olives, they are usually preserved in wine vinegar or olive oil. Typically the term "Kalamata" legally refers to a region of Greece where these olives are grown, however a few countries use the name for such olives grown anywhere, even outside of Greece.
Olive oil
is produced in the same regions where the olives are grown. It is a high quality extra virgin olive oil that is dark brown in color. It has a strong aroma and flavor that comes from the combination of the oils natural antioxidants and phenolic compounds. It is commonly used in cooking, salad dressings, marinades, and spreads.
Olive tapenade
Kalamata olive tapenoade is a spreadable paste made from olives, garlic, capers, anchovies, and herbs. It is traditionally served with bread or crackers.
Olive pesto : Traditional sauce made from fresh basil, garlic, pine nuts, and olive oil. It is commonly used as a topping for pasta dishes.
Kalamata olive chips: A small pieces of fried food made from Kalamata olives. They are crispy and salty and are often served as an appetizer.
Cheese & wine
Kalamata cheese is a semi-soft white cheese that is produced in the Greek island of Corfu. It is made from sheep's milk and has a mild flavor. It is often used in salads and appetizers.
Kalamata wine is a dry red wine that is produced in the southern Peloponnese region of Greece. It is made from the indigenous grape called Mandilari. It is a full bodied wine that is aged in oak barrels for several months before being released.
What To Do
It is pretty ungrateful to go through all the things you can do in Kalamata, but the selection of the things is wast and to start there is a guided tour that will take you through the usual spots with a lot of people. For example, you can visit the famous Kalamata beach but also the city's Open Market place. Also, there is a museum of Victoria Karelias Collection of Greek Traditional costumes.
There is a historic museum of Messenia which is on the list of of the "must-see" history artifacts that will take your breath away, especially when you see from which century its vases and sculptures have been made. On Kalamata's Farmer's Market, you can find all the local goodies that you can not find anywhere in the world.
This open marketplace works only on Wednesday and Saturday, but if you are staying even just for four days you'll get to see what wonders are made in Greece. Keep in mind that everything you buy on their market or a restaurant is made locally, and many of those things are organic, but their cost is the lowest compare to the healthy food you will find here.
Having been in all wars that happened over the Balkan region, every one of them, and then some more, was just as bad here as it was in the other countries around Greece. In honor of all the wars and people who defended their people, dedicating their lives to save their country, there is a Museum of Military History in Kalamata.
Like many other towns in Greece, here you can also find a place for a place to rest like Kalamata Municipal Railway Park. For those who seek spiritual peace, there is Yapanati Church and The Church Of Agioi Apostoloi which is a small Church but offers a lot of comfort for those who seek it. Keep in mind that in Greece are usually Orthodox Churches and priests, but the liturgies and the rest are pretty similar.
The beach is sandy, the water is clear, the sun is up from late April until the beginning of October so if you want something new, fresh, and unexplored, Kalamata will not disappoint you in any way. Don't forget your bottle of Virgin Olive Oil that is organic, costs much less than anywhere in the world and quality is their motto. Have a great time.
History & About
The municipality of Kalamata is reformed in 2011. The history of Kamala is long and well known by the writings of Homer who wrote that on this spot was the ancient town which had the Castle named Kalamata and it still stands there as the remainder of the ancient times.
Middle Ages
In this part of Greece, there were not that many investing until the Byzantine times. The name of Kalamata was first mentioned in the 10th century. in the 11th and 12th century, there was visible prosper in the city as well as the surrounding area. In those time4s there are more than 5 Churches made for the people who wanted to have their places to pray. That is one of the main reasons why people from other parts of Greece came here to live. Those two centuries were most important in the history of this town.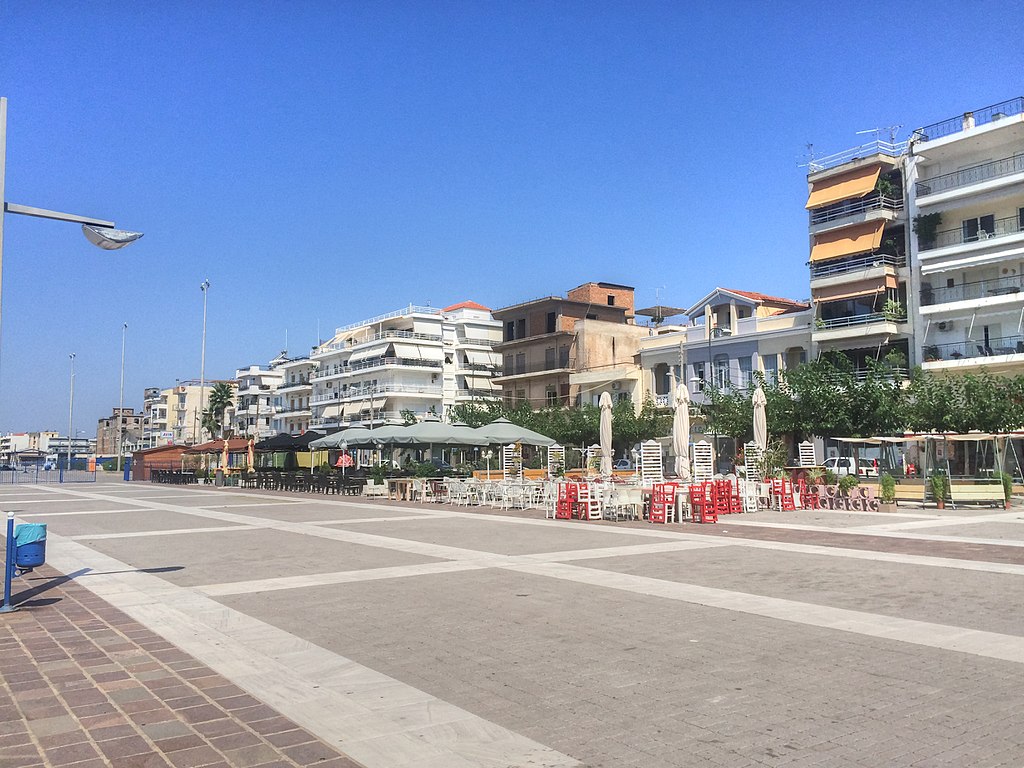 After that period of good and rebuild and life in the whole Greece was beginning the Ottoman war which lasted from 1481 to 1685. When the Venetians came, the whole city was rebuilt and they made a fortress around the city so it would be harder to break into the city.
Modern Days
When Greece became an independent state Kalamata was rebuild and became one of the most important parts of ports in the whole Mediterranean sea. This port is one of the oldest, being in the second place because the older one was and still is in Marseille.
In 1986 there were devastating earthquakes. Even it was not that hard, it killed 20 people and over 300 were injured. The state rebuilds all that was worth saving and restored the rest. Having in mind great efforts to rebuild a town struck by earthquakes the people of goodwill along with the whole state made a great new town where everyone can enjoy all the goodies when welcomed to Greece.
Today this city has still a lot to offer. The fans of the work of the great Maria Kallas, known as "Maria Callas Alumni Association" have their place in the Kalamata School as a separated part of the school made into a museum.
Here you will also enjoy seeing their traditional dance in their full glory with girls and boys are dressed as was back in the old days. Also, here are the best-grown olives in the country, so if you are just stopping here, be sure to buy your Virgin Olive Oil here where the olives are their authentic product. There are also many other things you can see like Villehardouin castle, the Kalograion monastery with its silk-weaving workshop, the Ypapanti Byzantine church, and many others.
Where is Kalamata
Kalamata is a Greek city located in the Peloponnese region of Greece. It is also known as Καλάματα.
Are kalamata olives only from Greece?
Yes, they are only grown in Greece. However, there are many different varieties of kalamatas, including those from Spain, Italy, Turkey, Lebanon, Syria, Israel, Egypt, Morocco, Tunisia
What is special about Kalamata olives?
Kalamata olives are grown in Greece and are known for their rich flavor. They are also very high in antioxidants which means they may help protect against heart disease.