The Hotel Falkensteiner Stara Planina is a mountain resort located between Knjaževac, Zaječar, and  Pirot in Eastern Serbia ( 500km from Thessaloniki ), at 1,470 m altitude and one of the most beautiful landscapes of Stara Planina ( Old Mountain ), The Falkensteiner Hotel Stara Planina welcomes you as a perfect place for seminars, conferences, team building, and various corporate and leisure events.
Everything you could need for your seminar, workshop, or special event is available. We offer 4 multimedia conference rooms with supporting equipment and 2 auxiliary halls. We would be happy to organize an event program tailored to meet any special, individual request you may have.
Hotel Falkensteiner Stara Planina
146 modern and very comfortable rooms are designed to meet all your needs. All our rooms and suites are equipped with LCD, free wi/fi, electronic safe, work desk, mini-bar, telephone, and hairdryer in the bathroom; most of them have a balcony. In all our categories we have the possibility for twin beds on request. The room category is as follows:
• All inclusive light;
• Friendly service in Falky Land for ages 3 and up;
• Free ski school and equipment during the course for children from 4 to 9,99 years;
• Acquapura SPA with indoor pool, sauna & hammam, Jacuzzi, outdoor pool, etc…;
• Skating rink;
• Free hotel garage;
Besides the mountain's real name, in Serbia, it is also called "The Rooftop of Serbia". This hotel is the most equipped to receive guests who have a bit more serious needs. It is not only for groups and meetings, but they also have been working on promoting family gatherings here.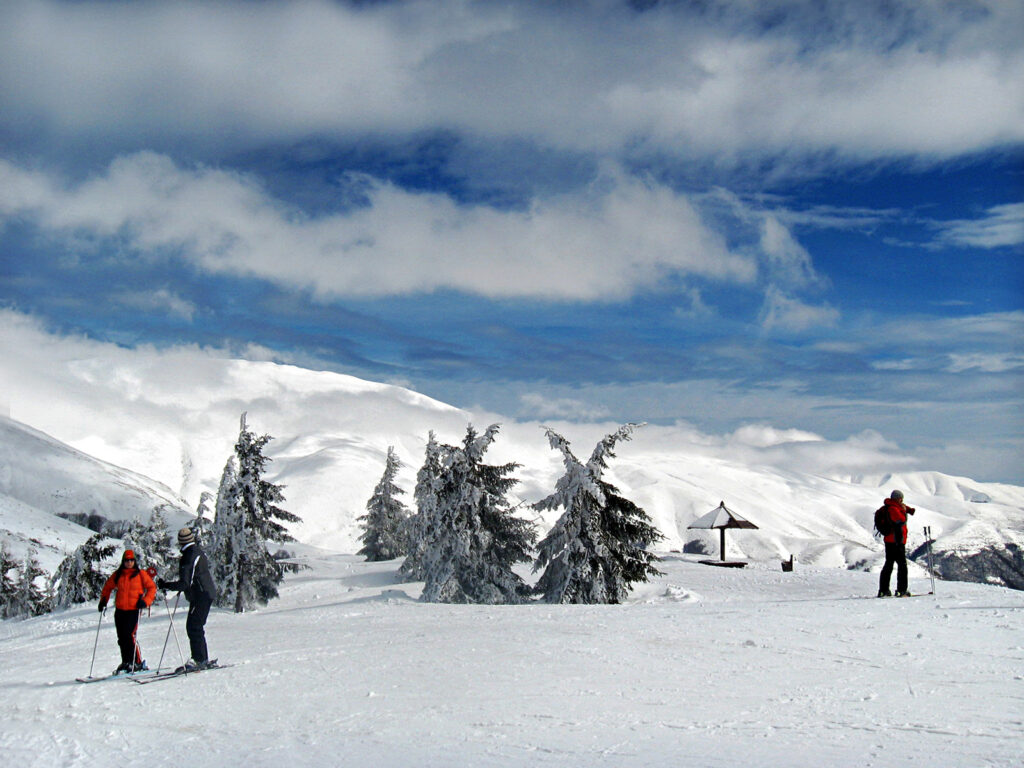 Hotel Falkensteiner Stara Planina is highly rated by the guests who were there, and many of them have nothing to complain about the hotel. Among others, there is a gondola, as a new refreshment for those who like site seeing and skiing so it would be a real adventure to try and enjoy this new addition.
It is worth mentioning that this mountain offers something even during the summer, as well as during the winter time, there are walks around the narrow paths, and the freshest air you could feel, so here you will sleep like a baby.
If you came here with the family, you'll surely get all three meals if you want to, but for those who are here alone, and maybe want something different, there is a beautiful restaurant where you can order something of native cuisine, then there is an open food court, but there is also fine dining, food "a la carte", and the most stunning dining on the terrace in the time when the Sun sets over the mountain.
Here, there is one more restaurant, with a bit different menu. They offer an "All inclusive Light Packet", which has a very strong breakfast buffet style, lunch is pretty light, but the supper is also like a buffet style, but made traditionally, where you can add the drinks that you wish for.
For the youngest of children there is an inside playground, where you can still relax, but keep your eyes on your kids. In over 150 square meters, every child will find something that he or she would do the most, and by those standards is made this playground, as well as to teach them some things about our environment and how to save it in the best possible ways.
For the elderly, when kids are playing, there is a wish to relax, and then the hotel again offers many relaxing adult contents. There is a Jacuzzi that can be used at any time, Spa Center which offers face treatments, and body massages, a fitness center, an inside, and one outside Olympic pool, there is also a hot tub for underwater massage.
There is also one thing that is unusual for this place, and that pets are allowed. All pets that are under 10 kg, and they are cats or dogs, will cost you about 15 euros a day, but you won't need to worry about your pet friend. Another catch is that the pet has to be in a box for pets until you get to your room.
There is also a place for teenagers called the"Teenage club" where they can enjoy the facilities provided for them.
All of those are a bit expensive, but when you get to the mountain, you will see that it was money well spent.
Have a great vacation and relax or enjoy all the benefits that the people from Hotel Falkensteiner Stara Planina had prepared for you.