Founded on the ancient city of Halicarnassus, modern Bodrum is one of the most important tourist centres of Turkey. The characteristic architecture of the town, yachting and sympathetic people have created the Bodrum of today. Hundreds of Bodrum made yachts bring visitors from all over the world along the Aegean coast, making them enjoy the beauty of nature.
One of the most beautiful places of the Turkish Republic in the 2000s will be Bodrum.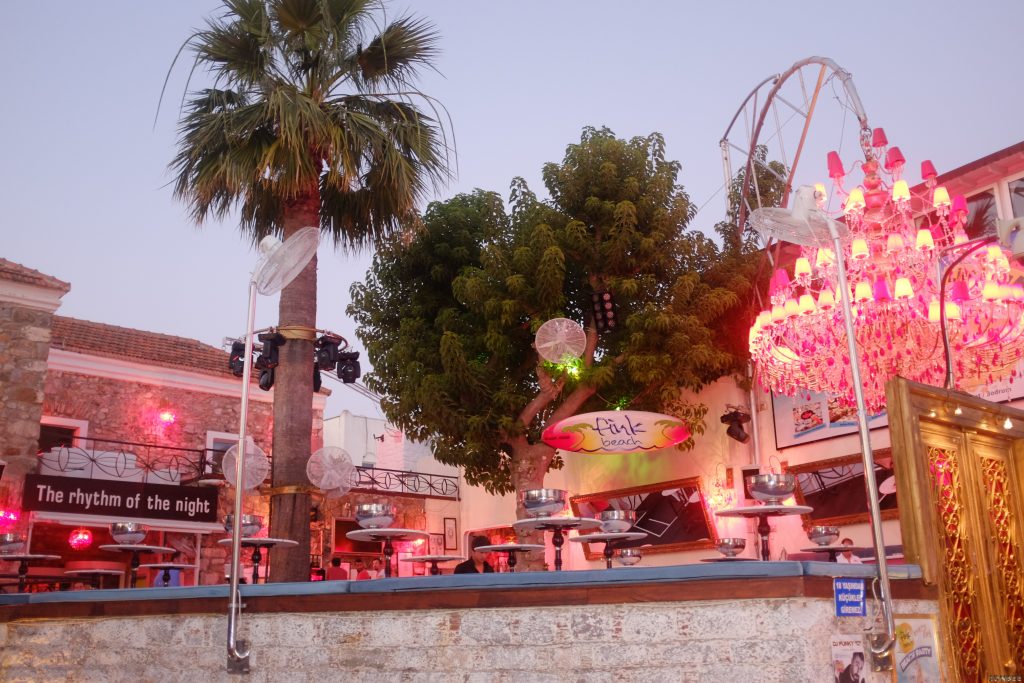 BODRUM NIGHTLIFE
Bodrum is the best known town for her nightlife among the tourist centres of the Aegean. Along with the vivacity and colorfulness of the day, the attractiveness of night life in Bodrum is the main characteristic of the town. Starting from the inner harbour square, up to the end of the Kumbahce district, a multitude of bars, discotheques and taverns appeal to the taste of every generation.
Beside the bars, other entertainment spots can be found on the Banka street and the inner harbour. From jazz to tavern music, one can enjoy the Bodrum nights with all its attractions.
In Bodrum, where night and day embrace each other, nightlife is common happiness shared with joy and enthusiasm.